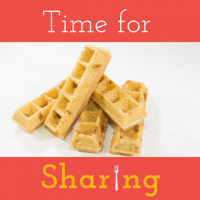 Millennials Make Their Mark on Meal Time
May 13, 2018 | Blog | by Heartland Waffles
Millennials are impacting nearly everything they touch, so it's no surprise to see that this generation – which comprises about 22 percent of the U.S. population – is changing the food landscape as well.
Technomic conducted a consumer survey and looked at what lessons those of us in the food service industry can learn from the dining behavior of the various generations. Turns out Millennials are driving a lot of changes, and we all can learn a lot about how to better cater to them.
The first lesson? Takeout is bigger than ever before. In fact, Millennials are getting their food to go about 40 percent of the time, compared to delivery (19 percent) and dining in (42 percent). They actually lead all of the generations for takeout orders. And this search for convenience and flexibility has led to increased frequency: 34 percent of Millennials report a higher number of visits to food establishments compared with two years ago.
The second trend: When Millennials decide to dine in, they aren't interested in the quick eat-and-run. Similar to spending habits in other areas of their life, they're seeking the "experience" of dining out—complete with lots of friends and an Instagram-worthy meal.
Craig LaRosa, who works with Continuum, a firm that consults with food service clients, explains in Restaurant Business:
"When this group goes out to restaurants they're in 'hangout mode'; they meet up to eat and drink continuously over several hours, looking to explore different tastes and sometimes moving to different venues. They are looking to spend money on the 'experience.'"
So, how do you make the experience memorable?
Share and Share Alike
Many restaurants are finding the answer in shareable items—appetizers, small plates, etc. These on-trend items are not only more adaptable to how guests are dining these days, they're also lucrative: creating more impulse sales, a higher check at the end of the meal, and a greater likelihood that guests will return.
Shareables are appealing to restaurant-goers because they give them an opportunity to be a little more daring with their menu choices – something that definitely appeals to Millennials, according to the research – without incurring the risk of a high-priced entrée.
"This gives them a chance to try things that are inexpensive before the main course, and the safety valve is—they can fall back on the ribeye," Tom Sacco, president and chief executive of Homestyle Dining LLC, told Food Management magazine. "They can try something a little more cutting-edge, a little more trendy [sic], at a price point they are comfortable with, in an environment they are comfortable with."
The Technomic study backs it up: 70 percent of consumers order a shareable meal to allow them to try more than one menu item.
Shareables are not only for meal time, either. To quote Hawkeye Pierce from my generation, "What's a drink without a nosh?" Millennials love their happy hour – 40 percent go at least once a week, according to the research – and this is a prime time to peddle some easy but intriguing shareable menu items that allow you to reach an audience larger than just your mealtime guests.
Waffles for the Win
Call us biased, but waffles make a great on-the-go and shareable item—you just need to think outside the iron. We've written before how waffles aren't just for breakfast; well, waffles needn't only be served in their full-size, traditional Belgian form. By switching out the plates on our standard waffle maker, you can open up your menu to a number of new guest-pleasing items.
One example is our waffle sliders, which I'm excited to roll out to our restaurant partners. Made with our regular mixes, these fun and innovative menu items can be used as the foundation for many combinations of sweet and savory shareables—everything from ham and cheddar and BBQ pulled pork to PB&J and s'mores.
Or try our waffle sticks, a portable, on-the-go option that looks just as much at home on an appetizer platter as it does as a convenient takeout snack.