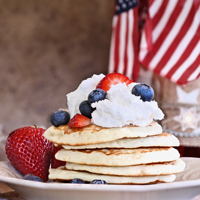 Spruce Up Your Menu this Memorial Day Weekend
Memorial Day Weekend is the unofficial start of summer and the perfect time to introduce fun updates to your location's menu.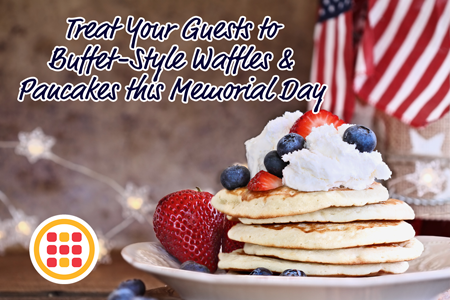 Show your customers what your summer menu is all about with slight variations to your traditional items. According to Buzztime Business, there's no need to switch up your whole menu - simply change the names of a couple items to incorporate a patriotic theme. For example, arrange strawberries, blueberries and whipped cream on your Heartland Waffles to create an American flag-themed breakfast. The most significant part of Memorial Day involves honoring our American veterans, active and retired. Be sure to accommodate all military personnel, as many businesses serve them for FREE this weekend. Showing how much your restaurant cares about the community will only improve how others perceive your establishment.
Consider expanding your brunch hours this weekend as another means to boost sales. Millennials are just one demographic interested in weekend and weekday brunches, as an increasing population expects extended or all-day brunches. In "Boost your Brunch Sales with These 6 Tips," another way to demonstrate your competitive edge is with a buffet-style offering. The article continues:
For instance, a buffet, as opposed to an à la carte menu, helps to create faster table turnover (meaning more customers) and reduce labor costs. Best of all, customers love good buffets, as they allow for customization and can feed all types of food cravings.
Introduce a buffet featuring Heartland's Waffles and Pancakes with a variety of fruits, nuts, syrups and other toppings for your guests to create their own. Plus, treating your guests to a Memorial Day buffet gives you the opportunity to focus on other amenities for your restaurant's holiday weekend celebration. Accommodate more customers by opening up your patio doors and inviting guests to play backyard games. Adults and children alike will admire how much effort you put in to make their weekend enjoyable.
Now, put these tips to the test and let the positive reviews flood in. Contact us today at 1-866-572-0222 to get started!
Heartland Waffles is committed to helping those in the food industry treat their guests to superior-quality waffles every day. Share your favorite fall and winter cravings on our Facebook page or on Twitter @HeartlandWaffle.