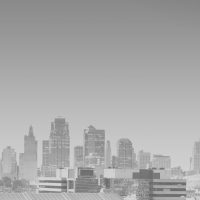 Hometown Waffle Maker Hasn't Forgotten its Roots
April 16, 2018 | News | by Heartland Waffles
Westwood, Kan. – Barbecue? Sure. But waffles? As it turns out, Kansas City is exporting more than just one food tradition around the country.
Heartland Waffles, located in Westwood, is one of only two companies nationwide providing a full-service waffle program to hotels, restaurants, universities and other fresh-meal establishments across North America, and they're proud to make and develop their products right here in the metro area. In fact, the company's commercial waffle makers are manufactured just up the road from the company headquarters, in Kansas City, Kan.
While the name may be unfamiliar to area residents, the company has been providing mixes in a variety of flavors and producing commercial waffle makers since its founding in 1986. And you've probably enjoyed one of these hometown treats without knowing it, likely while on vacation at a complimentary hotel breakfast. Heartland's Full-Service Direct Store Delivery Waffle Program provides commercial waffle makers and waffle mix so hotels can offer their guests a fun baking experience that also leads to higher customer satisfaction and lower food costs.
Heartland serves fresh-meal establishments across the United States as well as some locations in Canada, and boasts many large national clients, such as Hilton, Marriott, Drury Inn and Best Western. But the company also takes care of local establishments—colleges and universities such as the University of Kansas, the University of Missouri, Kansas State University, William Jewell College, the University of Central Missouri and Avila University; restaurants such as the Big Biscuit, Blue Moose Bar & Grill, and Stroud's; and other establishments such as Great Wolf Lodge, Garmin and Mosaic Life Care.
One area university recently validated the quality of Heartland's products. Kansas State University's Sensory and Consumer Research Center conducted taste tests earlier this year, which showed that 73 percent of people preferred the Heartland waffle maker over the competition's, and two out of three preferred the taste of Heartland's Belgian waffle over the competition's.
About Heartland Waffles
Founded in 1986, Heartland Waffles is a waffle service company headquartered in the Midwest, providing full-service programs to hotels, restaurants, universities and other fresh-meal establishments across North America. Our waffle makers and waffle mixes are created to ensure a great experience for your customers and a more profitable product for you. Our company, our commercial waffle makers and our wide variety of mixes are proud to be made in the U.S.A. Learn more at heartlandwaffles.com.