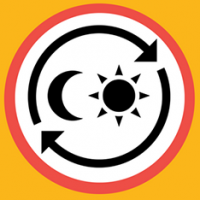 Colleges Cook Up a Fresh Take on Campus Dining
When I think back to my undergrad days, my college cafeteria offered only limited choices at meal time. And the window of availability for those meager food options was incredibly small. If I happened to be stuck in class when the dining hall closed, I didn't get to eat lunch that day.
Thankfully, the times are changing. As universities face increased competition, flat enrollment rates and slashed budgets, administrators are looking for an edge anywhere they can find it. For a handful of U.S. schools leading the way, that advantage comes from boosting student satisfaction with more flexible dining options—24 hours a day in some cases. (I think that means waffles whenever you want them! Where do I enroll?)
Any time is meal time
At Lynn University, a small school in Florida with only 1,750 undergraduates, administrators recognized that students – especially athletes and working students – weren't always able to access the dining halls during the short times throughout the day when they were open. As a result, many students were simply going without. To solve the problem, the school not only tweaked the class schedule but also kept the food going all day and night.
Allie Grasgreen explains in Inside Higher Ed:
"While it took a few weeks to catch on, the cafeteria has become a popular nighttime destination (primarily among those who live on campus), with upward of 300 visitors each night. That's one-third of all students who have a meal plan."
And the food options aren't limited to only cold, packaged food; choices include burgers, salads and even breakfast foods.
"It's our role to meet students where they are and find a time that works best for them educationally," Gregg Cox, vice president for academic affairs, told the publication. "If that's what works best for our students, then that's what we're going to do."
Listen to what students want
Not only do students like eating when they choose, they also want their favorites on the menu. Aramark recently conducted a survey of middle-school and high-school students regarding their dining needs and behaviors, and the results have implications for colleges and universities vying to attract those kids. Here are some of the findings:
The top reason students didn't eat breakfast at school was that the foods they like were not offered.
Students said they would eat breakfast at school an additional two days each week on average if their favorite foods were available.
The students' top three preferred breakfast items were breakfast meats, Pop-Tarts and waffles.
Aramark elaborates on what higher education can glean from these younger students:
"Colleges and universities can learn from these breakfast dining insights and adapt to these trends by … making sure they offer breakfast choices that fall within student wants. Bacon, French toast, waffles and yogurt are top picks … These options could likely influence more higher education students to purchase breakfast on-campus, as well as give busy college students the convenience to grab breakfast foods they'll enjoy on the way to an early class or between morning classes."
Kutztown University in Pennsylvania is working on rolling out changes to its dining halls to address both of these student satisfiers. The school's new 24-hour dining venue caters to students at all hours of the day, and offers four dining options, including a breakfast nook with a waffle bar, as well as a pizza counter, a coffee bar, and a television and game area. Business Officer reports that the new configuration is striking a chord with students:
"Student satisfaction increased largely because the design of the renovated space is much more welcoming and conducive to students who want to socialize and visit … While many students are still in and out quickly because of their class schedules, the renovated space is an ideal place to hang out and stay awhile, mimicking the environment of Starbucks or other familiar upscale retail locations."
Heartland is proud to be the provider of waffle mixes and commercial waffle makers for many colleges and universities across the country, and I'm excited to see how waffles can be a driver of higher student satisfaction at our partner schools. Our self-serve waffle irons are an easy way for students to treat themselves to a fresh and hot meal based on their timetable—not an arbitrary dining hall schedule.
It's enough to make me want to head back to school! Well, almost.