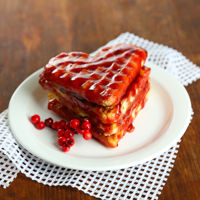 Make this Valentine's Day Special with HEARTland
Is love on your location's menu this Valentine's Day? Increase your sales and customer satisfaction with Heartland Waffles and Pancakes this month with fun, flavorful Valentine's Day themed offerings.
Valentine's Day just happens to be one of the most lucrative holidays of the year and we want to help you get a piece of the action with our cost effective, customer favorite waffle and pancake mixes. According to research done by Total Food Service Magazine, the National Retail Federation predicted that Americans would spend nearly $20 billion dollars on Valentine's Day in 2017 – that's a lot of cash. Out of that $20 billion dollar total, around $4.5 billion was spent at restaurants last Valentine's Day.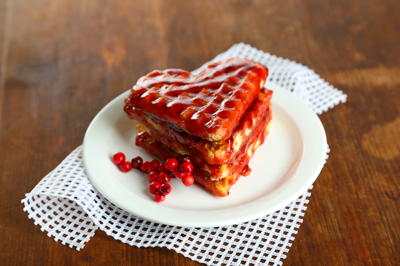 So why not take advantage of this amazing opportunity to add exciting new Valentine's Day specials to your menu with our easy-to-make, cost effective waffles and pancakes? From red velvet waffles to heart-shaped pancakes – the possibilities are endless.
Plus…not only are our waffles and pancakes great for breakfast specials…they can also be used for ALL day-parts! This Valentine's Day, don't limit yourself to serving just heart shaped pancakes – offer your guests delicious desserts like Red Velvet Waffle Ice Cream Sundaes and more!
It's never been easier to incorporate Valentine's Day specials into your menu with our low costs and great products. Contact your local Heartland representative today to get all you need for the Valentine's Day rush!
Contact us today at 1-866-572-0222 to get started!
Heartland Waffles is committed to helping those in the food industry treat their guests to superior-quality waffles every day. Share your favorite fall and winter cravings on our Facebook page or on Twitter @HeartlandWaffle.