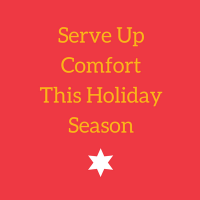 A Winter Waffle Wonderland
'Tis the season to satisfy your guests' cravings for rich comfort foods.
When winter approached in centuries past, our ancestors would load up with extra calories, preparing their bodies to endure the impending onslaught of cold weather. While we no longer can use the forecast as an excuse for our winter eating habits, we nevertheless still crave comfort foods this time of year—and especially during the holiday season.
While physiological and psychological reasons play a role in these cravings, it's easier to just embrace them and use them as a great reason to create new menu items for your restaurant or hotel—offerings that honor this time of year with a fun take on both meal time and dessert for your guests.
Count the Comfort, Not the Calories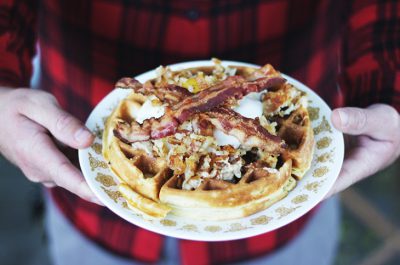 Sometimes it's hard to choose between a sweet breakfast (like waffles or French toast) and a savory one (like bacon and eggs). Instead, combine the two with some innovative comfort food menu items. Our favorite? Try "The Lumberjack" from The Merrythought, a loaded waffle topped with sausage gravy, fried eggs, hash browns and bacon. Oh, and be sure to add some cooked sausage crumbles into the waffle batter.
Waffles can also easily replace biscuits in a traditional biscuits and gravy concoction—a classic reimagined. The square indentations of the waffle pattern do a great job of holding the gravy in each bite.
Deck the Halls with Decadent Desserts
We're also approaching the holiday season, which means a perfect opportunity to debut some seasonal desserts to capitalize on the festive spirit in the air. Plus, with as much as 40 percent of holiday shopping frantically happening in the 10 days leading up to Christmas, your guests will welcome a respite from the chaos with a holiday treat that lifts their spirits.
We all love the Dairy Queen Candy Cane Blizzard and IHOP's newest creation, Fluffy the Snowman Pancakes—and of course Starbucks has set the bar for seasonal offerings. Successful restaurants are able to capitalize on this trend by changing up their menus to fit the holiday season while still maintaining their identity. The Webstaurant Store Blog shares:
"By offering holiday-themed drinks, desserts, entrees, and appetizers, you can help your guests to relax, unwind, and enjoy the season … Remember to stick with the general theme of your establishment, but don't be afraid to get creative with your holiday additions."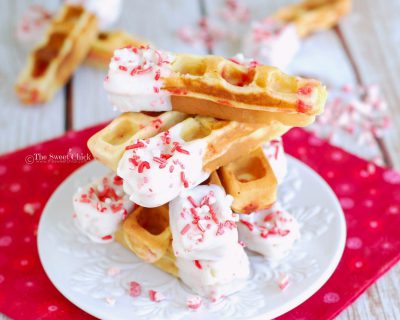 Try this for starters: Peppermint eggnog waffle sticks, from The Sweet Chick, a sure-to-be favorite of kids and adults alike. This recipe is not only easy to make at home but also in your current Heartland commercial waffle maker outfitted with our waffle stick plates. Plus, the candy cane candy melt provides a flavor (and look) of the season that will give all of your guests that festive feeling.
The holiday season is a great way to cater to your customers' cravings while showcasing your innovation, creativity and spirit. And don't forget Heartland's Signature mixes – flavors like strawberry, cinnamon and chocolate chip cookie – to help you create those new menu items that will not only satisfy your guests' unique cravings this time of the year but, more important, put a smile on their face.
And that's really what the season is all about.
Heartland Waffles is committed to helping those in the food industry treat their guests to superior-quality waffles every day. Share your favorite fall and winter cravings on our Facebook page or on Twitter @HeartlandWaffle.