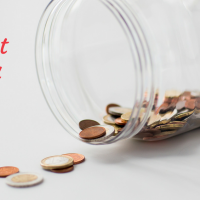 A Breakfast That Won't Break the Bank
They say breakfast is the most important meal of the day, and perhaps our culture is taking this conventional wisdom to heart more than ever. In fact, Forbes recently predicted that new breakfast concepts will be one of the Top Five Food Trends for 2017.
While offering novel breakfast items to customers can bring a high return on investment, breakfast doesn't have to break the bank. Classic items like waffles can provide a luxury breakfast at a relatively low cost, and the hotel and restaurant industries can respond to this shifting market in strategic ways.
Just to give you an easy visual breakdown of the cost of various breakfast items: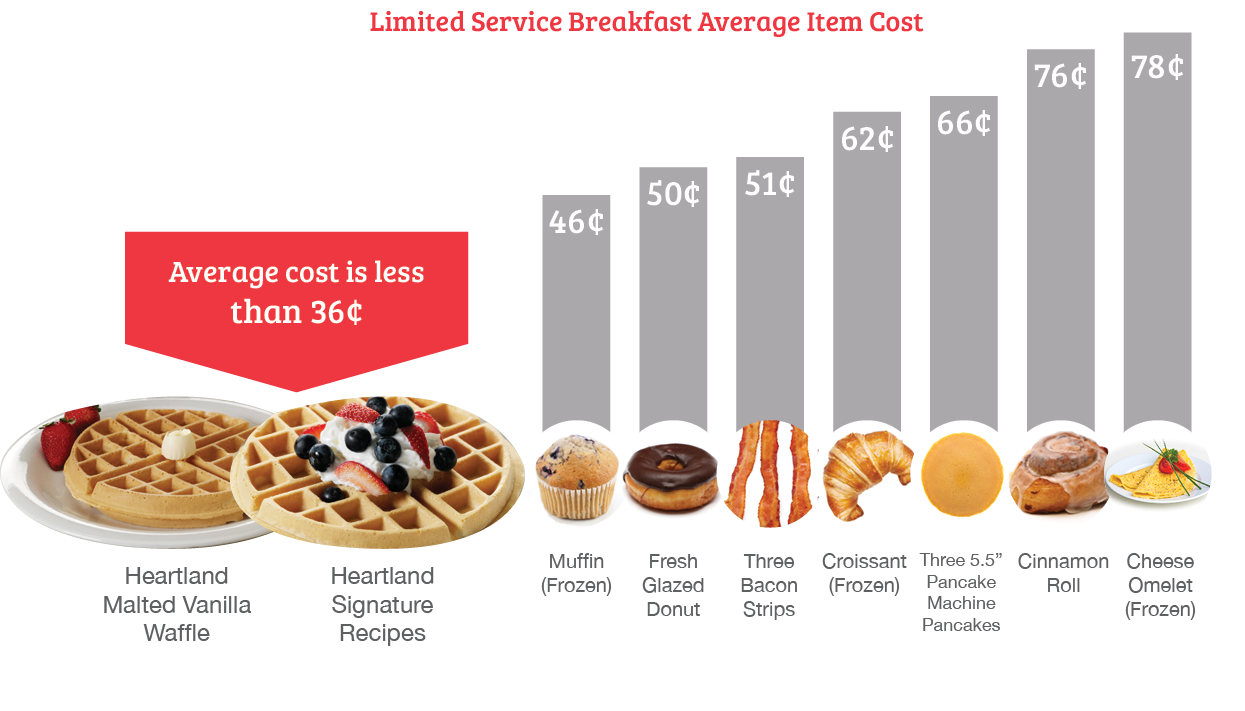 Hotels: Free breakfast, anyone?
In the hospitality market, creating experiences of luxury for your guests is vital to drawing new customers and building customer loyalty.
In his report, "Hotel Brand Standards: How to Pick the Right Amenities for Your Property," Chekitan Dev explains it's important to analyze the free perks you're offering to determine which are truly adding value to your business:
"The challenge for hotel owners and managers…is to select the freebies that appeal to their customers, give them an edge on the competition, and provide the highest return on their investment."
More than 70 percent of travelers view free breakfast as a huge factor in deciding where to stay. As Alex Susskind, associate professor at the Cornell University School of Hotel Administration points out, offering free continental breakfast adds to the value proposition:
"When you think about business travelers' budgets being crunched, and even consumers' budgets being crunched, (free breakfast) adds value to the room rate."
A complimentary breakfast makes hotel guests feel like they're saving money. But hotel managers seeking to provide a high-quality experience at an affordable rate also find continental breakfast to be cost-effective. It's a highly sought-after amenity that's also much cheaper than flat screen TVs or premium mattresses. Not to mention that stocking low-maintenance breakfast items, like make-your-own waffles, cuts down on staffing needs.
Restaurants: Classy can be cheap
Restaurants are picking up on the breakfast trend as well. My favorite meal to eat at a restaurant is breakfast. It's a chance to treat myself to something I normally don't make at home, and it's usually not as expensive. A gourmet waffle with all the fixings, and a side of bacon? Sounds like my idea of a Saturday morning heaven.
And restaurants are finding breakfast to be a profitable addition to their menus. Research conducted by the NPD Group showed that breakfast visitors at restaurants grew by 5 percent, while lunch numbers plateaued and dinner sales decreased slightly. Whether it's just in the morning or all day, customers are happy to see breakfast on the menu.
This is especially true for millennials; this generation takes their brunching very seriously. They seek out consumer experiences where they feel they can treat themselves to gourmet (and Instagram-able) meals. One study revealed that young people today spend more money on food than clothes, cars or other products. And as a study conducted by Piper Jaffray points out:
"Restaurants have become a gathering place, and teens are increasingly suggesting they prefer dining out to other forms of status brand spending. We see restaurants as the next generation hangout for teens."
For adventurous foodies as well as more traditional breakfast-goers, restaurants are finding inventive ways to provide morning meals in affordable ways. Breakfast items like waffles offer a gourmet dish and a high profit margin. While the cost of other breakfast staples like eggs, bacon and fresh fruits may fluctuate depending on market values, the cost of making a waffle remains relatively inexpensive.
Save money without sacrificing quality
For those in the hospitality industry, there's a science and an art behind the strategy of marketable gains. Research backs up the fact that breakfast is a highly valued meal for consumers, with the opportunity of retaining high profit margins. Menu items like waffles provide the perfect solution for high-quality and gourmet dining experiences that don't break your budget.
It's sweet proof that cheap can also be classy.